Crownasia Residences - Wack-wack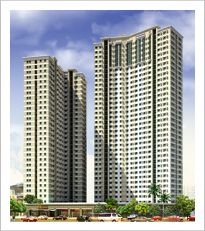 Crown Asia Residences in Wack Wack is an exclusive trio of high-rise towers situated along Shaw Boulevard in Mandaluyong City. The 29-storey mixed use condominium community has an open-air, landscaped area on the first level with a sprawl of shops, boutiques and restaurants, perfect for a day of leisure and luxuriating.
Crown Asia Residences Wack-Wack has the most remarkable location of all of Crown condominiums to date. It will rise on prime land, as it is located on the corner of Laurel street and Shaw boulevard that once was the home of former President Jose P. Laurel and Vice President Salvador Laurel.
CONTINUE READING...