Come home to the Philippines and feel the holidays.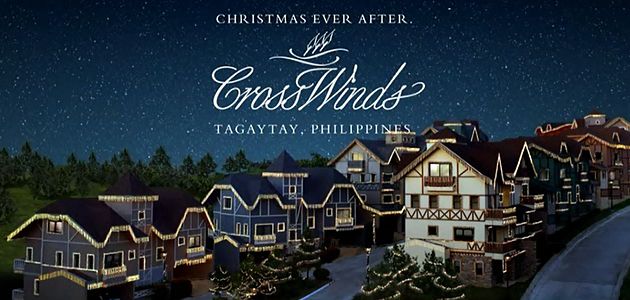 Crosswinds, Tagaytay

Take a break from the hustles and bustles of city life and reinvigorate your spirits by spending time in your own private sanctuary that is at Crosswinds. Imagine yourself surrounded by the sight and scent of over 20,000 pine trees, the picturesque view of the lush terrains of Tagaytay City, and the royal feeling amidst Swiss-inspired homes, situated along the very natural slopes of this breathtaking place.

Or, if you'd like to try and experience the Crosswinds lifestyle for a while, you can get the feel of the Crosswinds experience at the Crosswinds Resort Suites, where hotel accommodations are being offered. Proudly handled by Hospitality International, Inc, the Crosswinds Resort Suites is a perfect place to unwind with your family events, as well as plan vacation getaways, corporate events, and team buildings.
Call us today!