Camella Condo Homes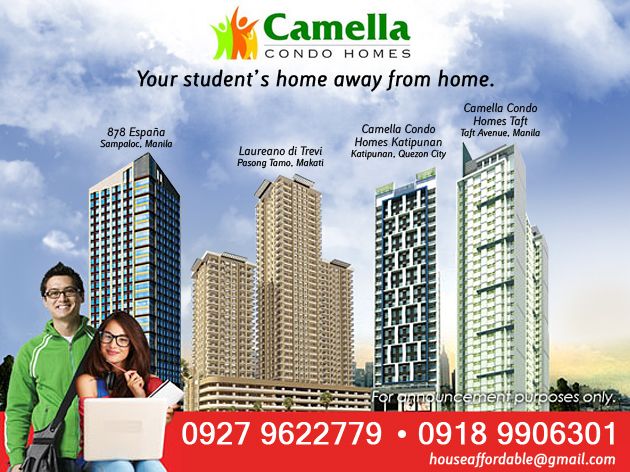 Your Student's Away From Home
Moving to a different city and being on your own can be too much to handle for a young adult. With this in mind, Camella Condo Homes started developing a selection of projects that target the needs of today's more discerning young adults. From Manila to Makati City, read on how the country's largest real estate developer makes it easier for students to enjoy college life even as they traverse the sometimes confusing urban landscape on their own.
Always keeping in consideration the varying needs of its clients, Camella Condo Homes is very meticulous about the condominium projects that it develops. From yuppies to young families, the company has always strived to provide the most cost-efficient and attractive home options for Filipinos dreaming of their own home.
As it now recognizes the need to also cater to the grwoing demand for quality residences that are student-friendly, Camella Condo Homes has chosen four prime locations in Metro Manila to tap for its latest projects.